ZOOM Whitening in Munno Para West
Incredible Smiles Single Visit Whitening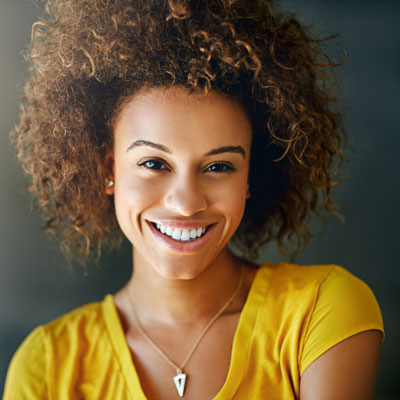 What if you could get dramatically whiter teeth in just one trip to the dentist's office? Thanks to our professional in-house ZOOM! Whitening, you can safely brighten your smile in about an hour and a half.
ZOOM! is safe, gentle and effective enough to lift several shades of tooth stain without irritation or damaging your smile. It's a great cosmetic investment if you're looking to treat yourself to a cosmetic makeover or boost your smile's appearance before an upcoming evening.
Advantage of ZOOM! Whitening
Results in one day, instead of two weeks
Lifts deep-set stains and natural tooth discoloration
Perfect for people with limited free time
Helps your smile look its brightest
Establishes a whiter "baseline" before starting other cosmetic treatments
Works as a stand-alone solution for enhancing your teeth
What to Expect During Treatment
When you book a same-day teeth whitening treatment, you'll need to plan to spend about 90 minutes at our practice. We'll have you sit back in the chair and then polish away any visible surface stains (unless you recently had a scale and clean). Next, we'll coat a protective barrier over your gums to prevent any irritation.
Now that you're ready for the procedure, we'll brush the ZOOM! gel over your teeth and use a bright light to activate the stain oxidation process. This step will take about 15 minutes. We'll rinse away the gel, re-apply a new coat and repeat the step another 2-3 times.
After everything is cleaned away and you've freshened up, you'll be able to look in the mirror and see a dramatically whiter smile reflecting back at you.
Who is a Candidate for ZOOM! Whitening?
ZOOM! is great for anyone with healthy teeth and gums who wants to whiten their teeth as quickly as possible. If you have a busy schedule or may not remember to keep up with an at-home whitening method, then an in-house procedure is a great alternative.
However, there are a few things you'll need to keep in mind. For instance, if you have any tooth-coloured restorations towards the front of your smile (such as porcelain crowns or white fillings) it's important to know that those will not whiten along with your teeth. The enamel around them will be lightened, making the restoration stand out. If you're planning on having dental work updated in your "smile zone", then ZOOM! is an ideal first treatment so that your new restorations match the whiter teeth next to them.
Tips to Keep Your Smile Bright
After your treatment, your teeth will be more susceptible to stain for the first several days. It's important to avoid dark liquids such as tea or cola. When time has passed and you feel the need to indulge, try sipping through a straw or brushing your teeth immediately after.
Book a scale and clean every six months to have any newer superficial stains polished away. We can also arrange to have a take-home maintenance kit made to help you touch up after cleans if needed.
Summer Special!
Incredible Smiles is currently offering a lip filler and a take-home whitening kit combo for $580. The offer provides a great saving as the teeth whitening usually costs $350 and the lip fillers are usually $429. The take-home whitening kit comes with two syringes. This will provide you with approximately 10 days of whitening. The take home kit comes with custom made moulds and trays. To qualify you should make a 10 minute appointment. Hurry as this offer is limited.

Teeth Whitening in Munno Para West | (08) 8288 9202