Meet Dr Jolynn Tan, (Dentist)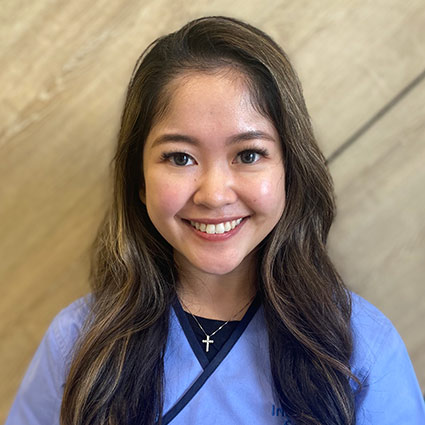 Dr Jolynn is a dedicated, challenge-driven University of Adelaide dental graduate with outstanding academic and work credentials. She has also gained years of apprenticeship and work experience under renowned surgeons and dentists from Australia, Singapore, and Malaysia. She is highly organised, meticulous, and has a gentle demeanour who is passionate about providing high quality patient-centric care. Jolynn is people-centred, has excellent interpersonal and communication skills, and is fluent in English, Chinese, Cantonese and Malay.
Jolynn enjoys practicing general dentistry, with special interests in pain management, restorative, endodontic, cosmetic dentistry and oral surgery. Her passion for dentistry includes tailoring individualised treatment plan and providing great patient-centred care to help achieve and maintain good oral health and overall wellbeing for patients. She is also especially interested in delivering refine, meticulous, gentle treatment to anxious patients and establishing good patient rapport to establish long-term partnerships and assured continuity of care. As a practitioner, she finds enormous satisfaction in relieving patients' pain, restoring function and smiles, ensuring patients' comfort, and reducing their dread of seeing the dentist.
EXPLORE OUR SERVICES »

Outside the Office
Having grown up in Kuala Lumpur, Malaysia, Jolynn is a big foodie and is always on a hunt for good food Adelaide has to offer! During her spare time, photography, travelling and café hopping are some of her favourite ways to spend quality time with her family and friends.
Book an Appointment
At Incredible Smiles, we strive to provide you with the best dental care. Therefore, Dr. Jolynn can't wait to meet you and give you your very own personalised incredible smile. Contact us today to schedule an appointment!

Dentist Munno Para West | (08) 8288 9202